Contact Us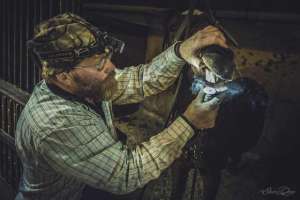 Grant MacKinnon, C.Eq.D. and Tamara MacKinnon
MacKinnon Equine Services, Ltd.
Professionals Committed to Serving Professionals
1200 Wilderness Trail
Rexford, MT 59930
MacKinnon Equine Services, Ltd. believes in the benefits of market research. The need for Equilibration or Three-Point-Balance never changes. However, understanding "how we care for our horses" and "how we use our horses" makes a difference in "how our horses grind their teeth".
Understanding these differences allows us as professionals to be progressive in our approach to dentistry. Please assist us in this ongoing effort. We would like to hear how your horse • pony • mule • donkey is doing after you've had a few days to watch him.
Tell us your story:
Suggestions: observations, concerns, or problems prior to Three-Point-Balance; observations of changes and improvements after Three-Point-Balance.